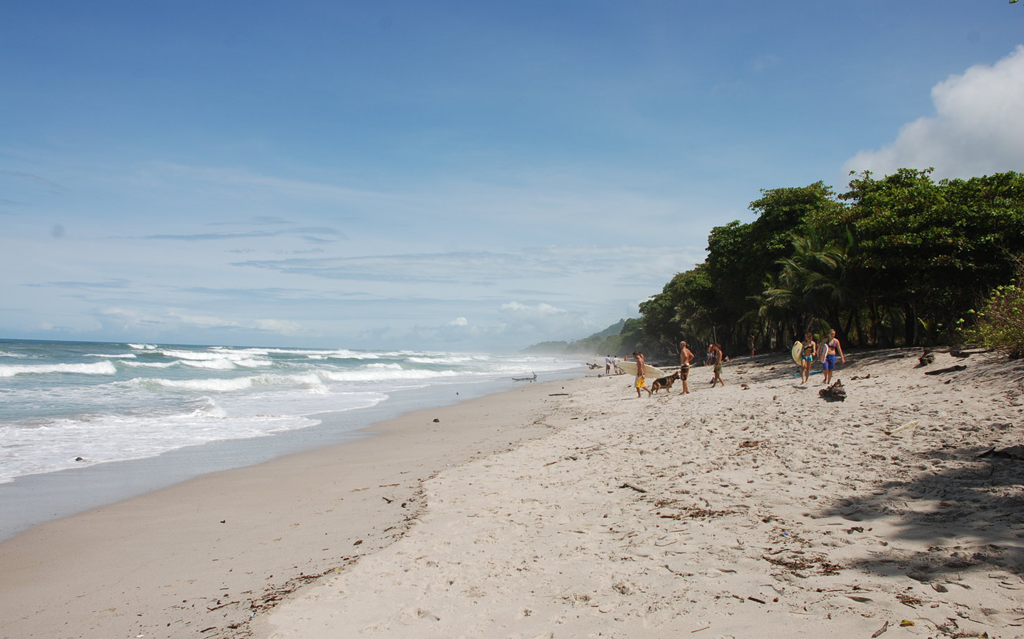 Santa Teresa
On the southern tip of the Nicoya Peninsula, 1 ½ hours drive from Paquera or 50 minutes from Tambor, lies one of Costa Rica's most treasured beaches. Once frequented only by locals, this beach has transformed into an icon for vacation homes and quiet hotel getaways.
Known for its miles of white sandy beaches, restaurants amid hidden coves, excellent sport fishing, world class surfing, and of course it's breathtakingly memorable sunsets.
Try horseback riding along the coast with one of the local guides, or at low-tide, discover some of the incredible tide pools forming natural hot tubs.
Still employing dirt roads, you will notice the people here are certainly in no hurry. Santa Teresa remains one of the crown jewels of Costa Rica.